There's nothing like arriving at the course on a fresh spring morning. The sun is low, casting long shadows across the green mounds, foggy rays bring hints of warmth, a fresh, dewy smell fills the air, and everything is the most vivid green of the year.
It's time to get out the bag, polish the clubs, and maybe replace the grips. The courses are meticulously manicured. The weather is warming. It's spring and we're in the midst of golf season.
Whether it's a tournament or a casual round with a buddy, relying on your equipment is reflexive. Although, mishaps do occur—grips slip, shafts bend, and balls lose their print—top golf manufacturers use the Surface Analyst to produce a reliable product that will hold up all season long.
Golf ball manufacturers need their coating and print to stick. They turn to the Surface Analyst to ensure the surface has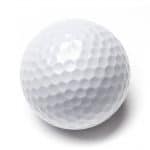 been properly prepared prior to coating and printing. The coating allows for the balls to be washed and protects the print (including logos and graphics). So, you know you can trust the logo to help you find your ball in the rough.
Club manufacturers need their bonding to hold reliably: this includes grips and club heads. Prior to bonding the grip, the Surface Analyst measures the titanium shaft to verify a high surface energy that will hold the adhesive. And nowadays, with clubs getting lighter and lighter, the use of composite along with titanium on driver heads helps cut down on weight. When that titanium is grit-blasted prior to bonding to the composite head, manufacturers trust the Surface Analyst to confirm these dissimilar surfaces are ready to bond and withstand hit after hit—literally.
Let's face it: golf is hard enough; water hazards, endless rough, long putts, and another gosh darn sand trap. So, when you're standing at the tee, taking those practice swings, assessing the hole, you need to know you can at least count on your equipment. The Surface Analyst works with top golf manufacturers to produce reliable equipment so the challenge is just between you and the hole.