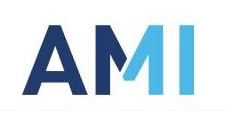 BTG Labs Lead Sales Engineer Lucas Dillingham will present "What Manufacturers Need to Measure When Controlling Surfaces for Adhesion" at AMI's Polymer Testing & Analysis 2017 on September 20, 2017 at 12:10 pm. This event will run September 19-20 at the Pittsburgh Marriott City Center.
The conference will be AMI's first Polymer Testing & Analysis program in the United States. This showcase will allow industry insiders the opportunity to discover and converse about the latest in polymer testing. Questions to be addressed will include "How will a change in compound formulation affect the mechanical properties of an end product?" and "What are the latest regulations governing food-contact plastics?"
BTG Labs has been solving processing and adhesion challenges in manufacturing for 25 years, and is well-suited to address plastics processors issues. Polymers need surface treatment before printing, painting, bonding, or sealing, and manufacturers are looking for the best way to make sure that these processes run smoothly and guarantee success. Join BTG Labs to be a part of the discussion.
There's still time to register, click here.