BTG Labs' Chief Scientist Dr. Giles Dillingham recently presented at the 40th annual meeting of the Adhesion Society. An elected Fellow of the Adhesion Society, Dr. Dillingham has been contributing to this community since 1980.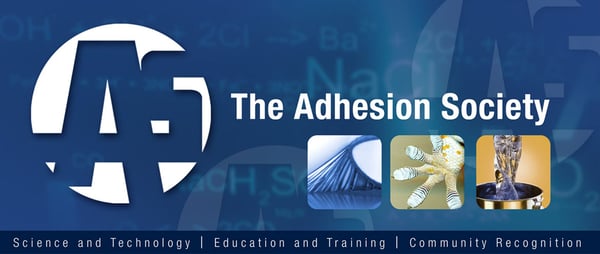 Giles' presentation, "Control of Cleaning Processes to Maximize Sealant Performance," focuses on quantifying parts washers and sealant processes. The importance of monitoring cleaning processes in preparation for sealing is becoming increasingly important in the automotive industry, as sealant processes such as such as FIPG (formed in-place gaskets) are replacing traditional fasteners. However, when sealing, the surface must be clean and clear of contaminants in order to guarantee the bond.
As FIPG relies on properly made bonds, contaminants preventing the success of those bonds must be monitored and properly expelled. There is a wide range of assembly liquids that can interfere with the bond of FIPGs--cutting fluids, die lubes, corrosion inhibitors, as well as particulates generated from casting and machining. This paper shows the importance of quantifying parts washers in order to ensure the part is properly prepared to bond. An engine casing was cleaned in two different parts washers. After each wash, Surface Analyst measurements were taken across the engine casing. Figures within the paper show different measurements and the inconsistency throughout the casing from just one parts washer. Some areas showed low contact angle (indicating a successful wash) while others showed high contact angle (indicating an improper wash).
The Surface Analyst offers the ability to monitor these washing systems to determine variables such as spent water and part placement. Furthermore, the Surface Analyst can help determine the appropriate washer to use, as some are more thorough than others. Lastly, it can help optimize a process by evaluating various solutions and part placement locations. Thus, the importance of an accurate monitoring system is crucial to success in creating the ideal, consistently clean surface for sealing.
Read the full paper, "Control of Cleaning Processes to Maximize Sealant Performance" to learn about sealing processes in automotive manufacturing and to examine the full results of two parts washers.